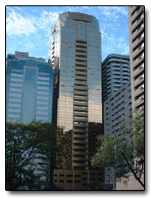 :. Dhongens International is a privately held web development services and web marketing business with executive offices all over Asia. We specialized in I.T. related field. Our man power are all experts in Web, Systems, Servers, and Optimization coming from many top notch schools all over Asia. The company operates a variety of E-commerce services and Web Development Services all over the world. Today there are more than 100 websites in such areas as web design, search engine optimization, travel, import/export, business portals, as well as other products and services. Interaction between our various websites by our visitors from more than 100 countries insures our rapid growth and continued profitability to fund new ventures. Corporate headquarters are in the USA with processing centers in Asia. If you have an interesting project that you think would be of interest, then we'd like to hear from you.
"Only the best programmers and Web Development Services are offered!"

Specializing in:

:. Internet: HTML 4, DHTML, WML, JavaScript and VBScript; Java Applets; CGI with Perl, C/C++, Java Servlets, REXX; MS ASP; Sun JSP; PHP; MS Site Server; VRML 2.0; ActiveX; SSL; CyberCash.

:. Databases: DB2 Universal, DB2 MVS, MS SQL Server, Oracle, Paradox, DBASE clones, Sybase, Any clones of SQL.

:. Object-oriented techniques: Full scale object-oriented analysis and design, Unified Modeling Language, Analysis Patterns, Design Patterns, CORBA Meta Object Framework (MOF).

:. Development Environments: Microsoft Developer Studio, IBM Visual Age for C++ and Java, Java Foundation Classes, JavaMail, JMAPI, JNDI, Rational Rose98, Borland C/C++, Inprise JBuilder, Semantic Cafe for Java, GNU C/C++ 2.7, Delphi, Microsoft Visual Studio, Paradox, PowerBuilder.

Live Support
What do we offer?

:. We are glad to announce that hundreds of the best offshore developers are now available at your fingertips. The quality you receive is equivalent or superior to that offered by domestic companies, but at a fraction of the cost.
.: Web Hosting
.: Dedicated Hosting
.: Domain Registration
.: Unlimited Templates
.: Licensed Templates
.: Online Support
.: Site Development
.: Site Administration
.: E-commerce
.: Media Development
.: I.T. Cunsultancy
.: Mobile Application
.: AND MORE...
We Are ready for your projects anytime, anywhere & wherever you are in the world.